Solo Founder Job Site Generates $350,000 a Year.
About
Key Values is a website that assists job seekers in discovering companies that resonate with their values and preferences.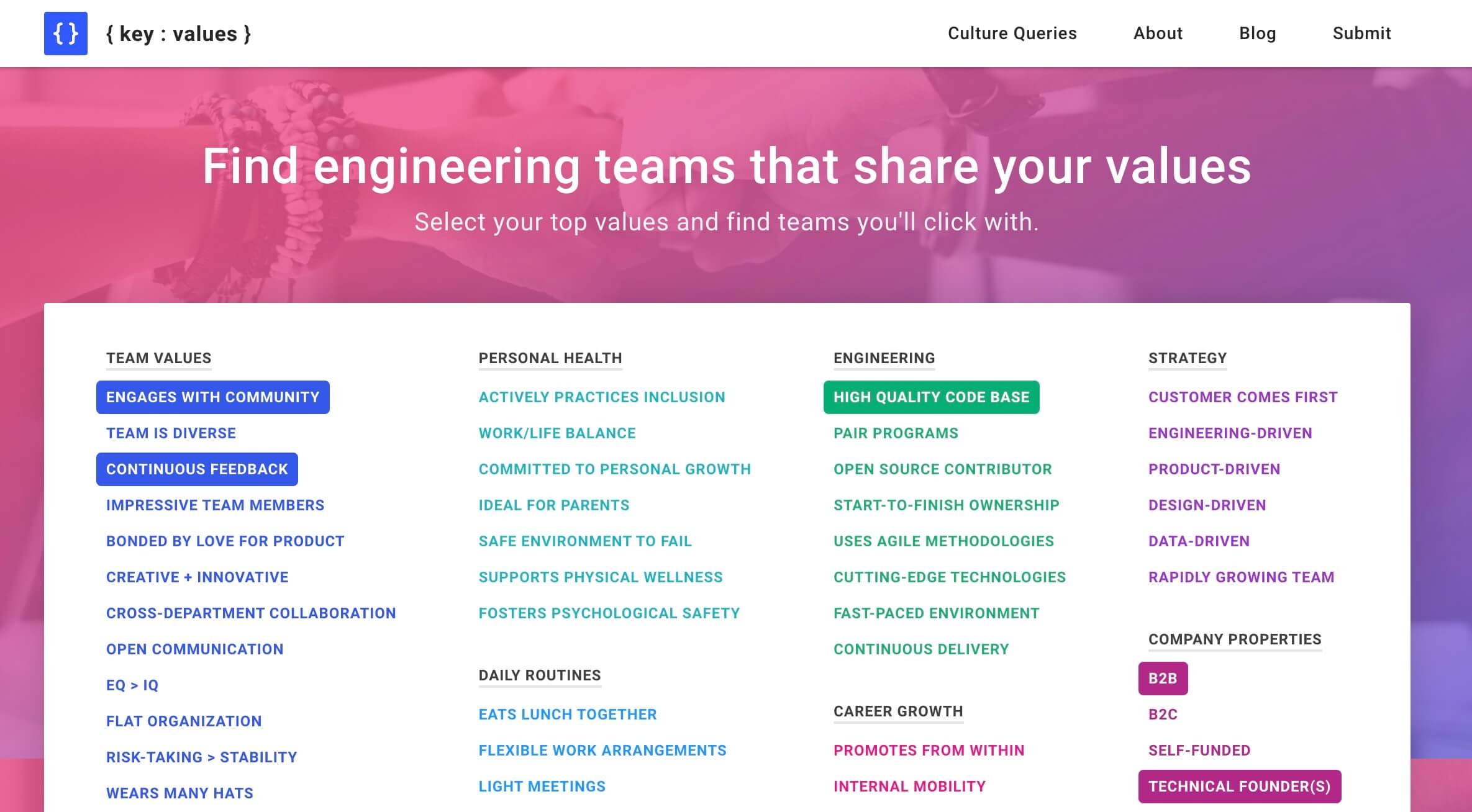 The Creator
Key Values was founded in 2017 by Lynne Tye. Lynne Tye, a first-time founder, runs the company without employees or a physical office.

Reference: https://www.indiehackers.com/podcast/086-lynne-tye-of-key-values
Business Model & Revenue
Key Values primarily generates revenue through its job board service. This service enables companies to post job listings and connect with potential candidates who share their values. While job seekers can use this service for free, companies are required to pay a fee for posting job listings on Key Values. This revenue model mirrors that of other job board platforms, where companies pay to reach a targeted audience of job seekers.
Key Values generates about $350,000 a year.

Reference: https://www.indiehackers.com/podcast/086-lynne-tye-of-key-values
Traffic
Key Values primarily receives traffic through direct visits. Outbound reach serves as the main marketing and sales channel, contributing significantly to direct traffic.
The secondary traffic channel is through referrals. Companies create Key Values profile pages to showcase their company culture, often linking to these pages from their company websites.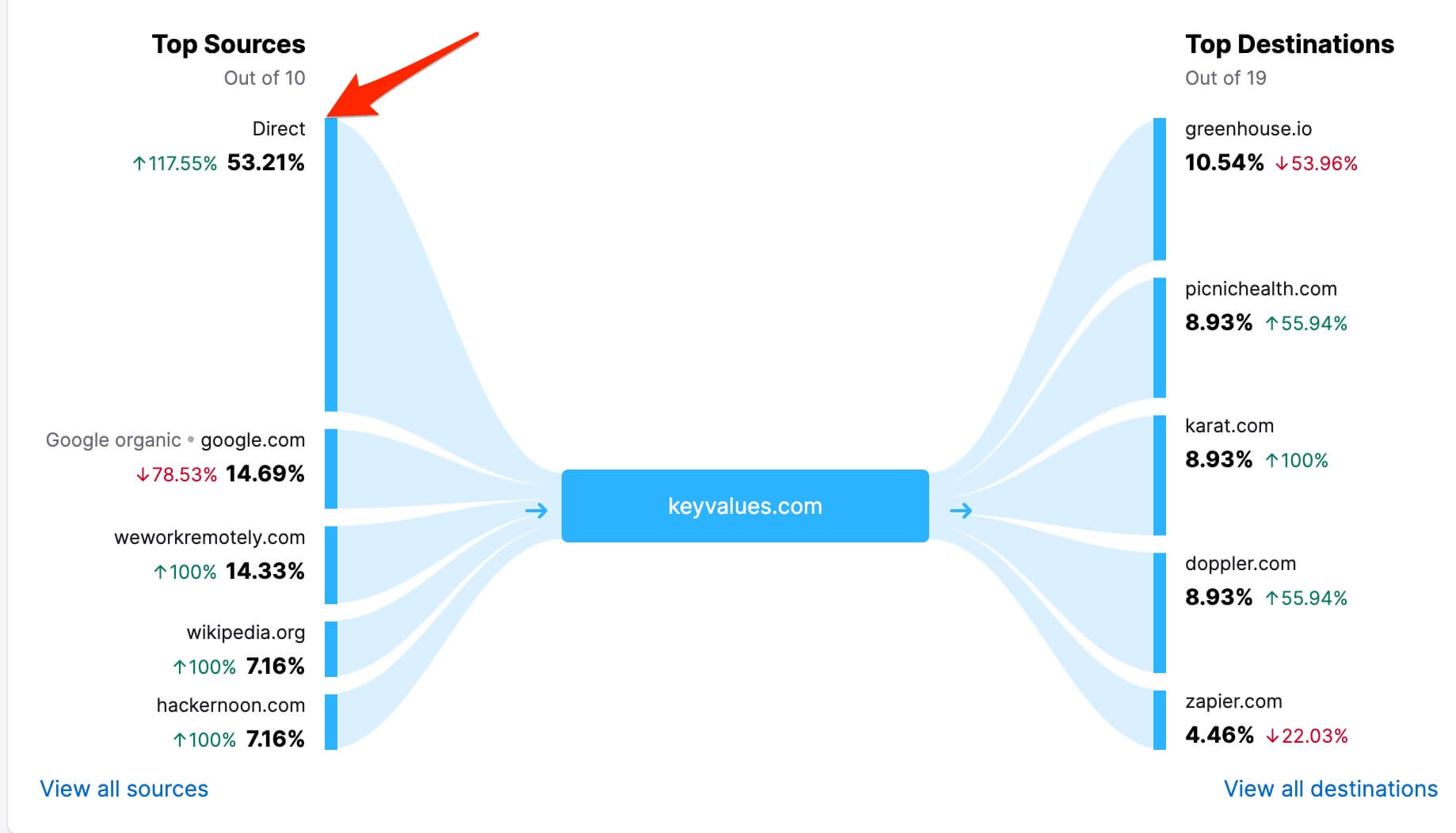 Tech Stack
Backend: ExpressJS
Frontend: Bootstrap CSS
Are You Building The Same
Key Values adopts a distinctive approach in the realm of job board businesses. Instead of solely offering job listings, it provides companies with a profile page that highlights their culture. The platform then tries to match its talent database with these cultural profiles.
This business model demands strong outbound sales skills due to its high-touch nature.