Making $5000 a Month via a Single Web Page
About
Disk Prices is a simple website that lists hard disk prices on a single web page.

The Team
The website is built by a solo developer, Jeremy Grosser. He created this website to address his own challenges when attempting to build his own NAS (Network-Attached Storage).

Business Model & Revenue
The business model for Disk Prices is the Amazon Affiliate Program. The founder reveals that, on average, he makes $5,000 a month.

Traffic
Traffic
Disk Prices generates 80,000 visits a month. Although the traffic volume is not substantial, it is highly targeted, and the price per unit for hard disks is sufficiently high.

The three major traffic channels are:
Google: 56.88%
Direct: 23.67%
Reddit: 4.3%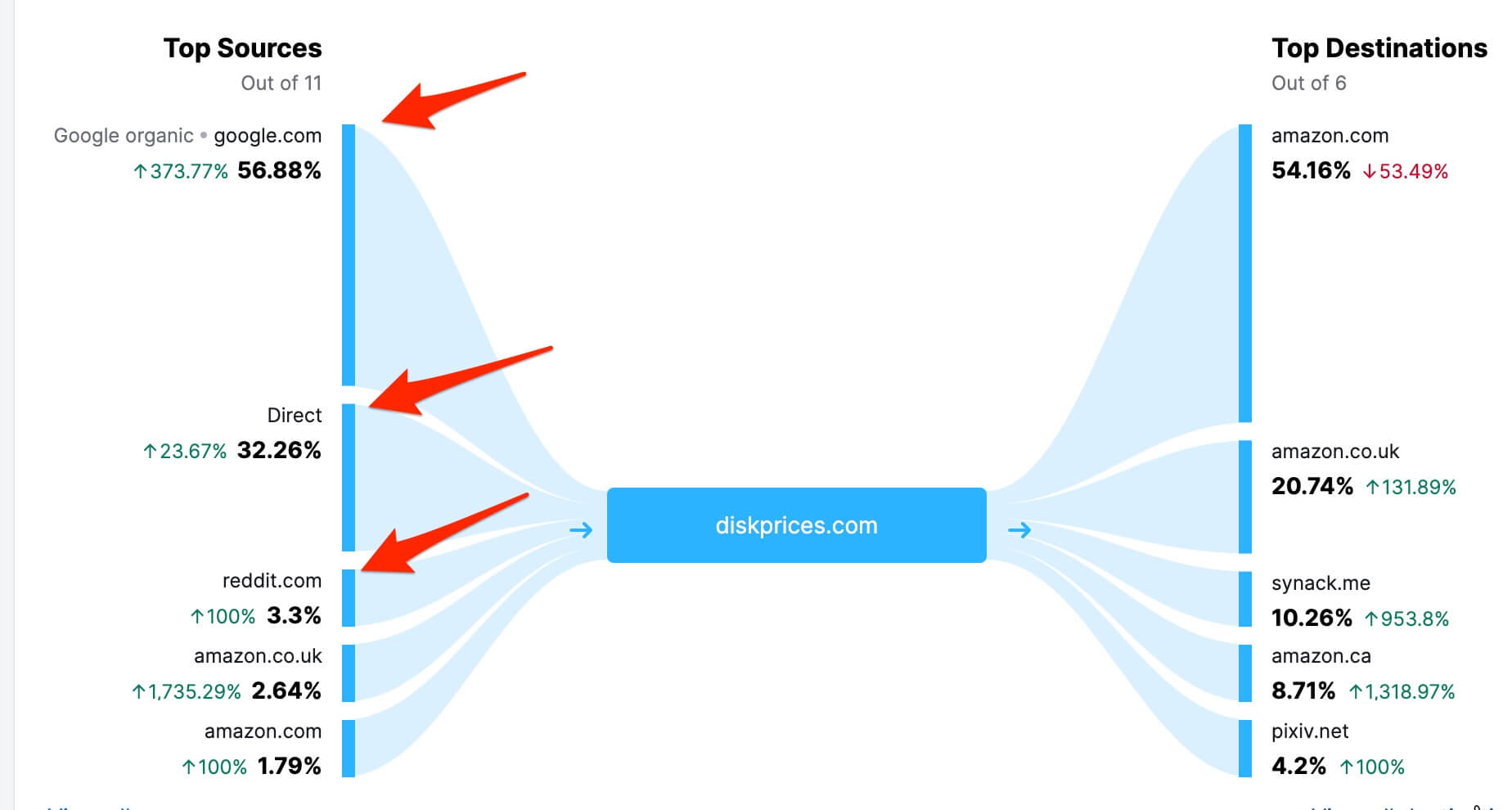 The founder mentions that he does not actively focus on SEO. Word of mouth serves as his primary marketing strategy, explaining the traffic from the Direct and Reddit channels. These channels directly contribute to the website's Google rankings.

Tech Stack
Backend: Python
Database: SQLite
Server: AWS