Single Page Password Generator Generates $100k Yearly
About
Password Generator is an online tool designed to assist users in creating secure passwords.
A "boring" idea that attracts one million monthly visits, potentially resulting in a 100k yearly revenue through Adsense.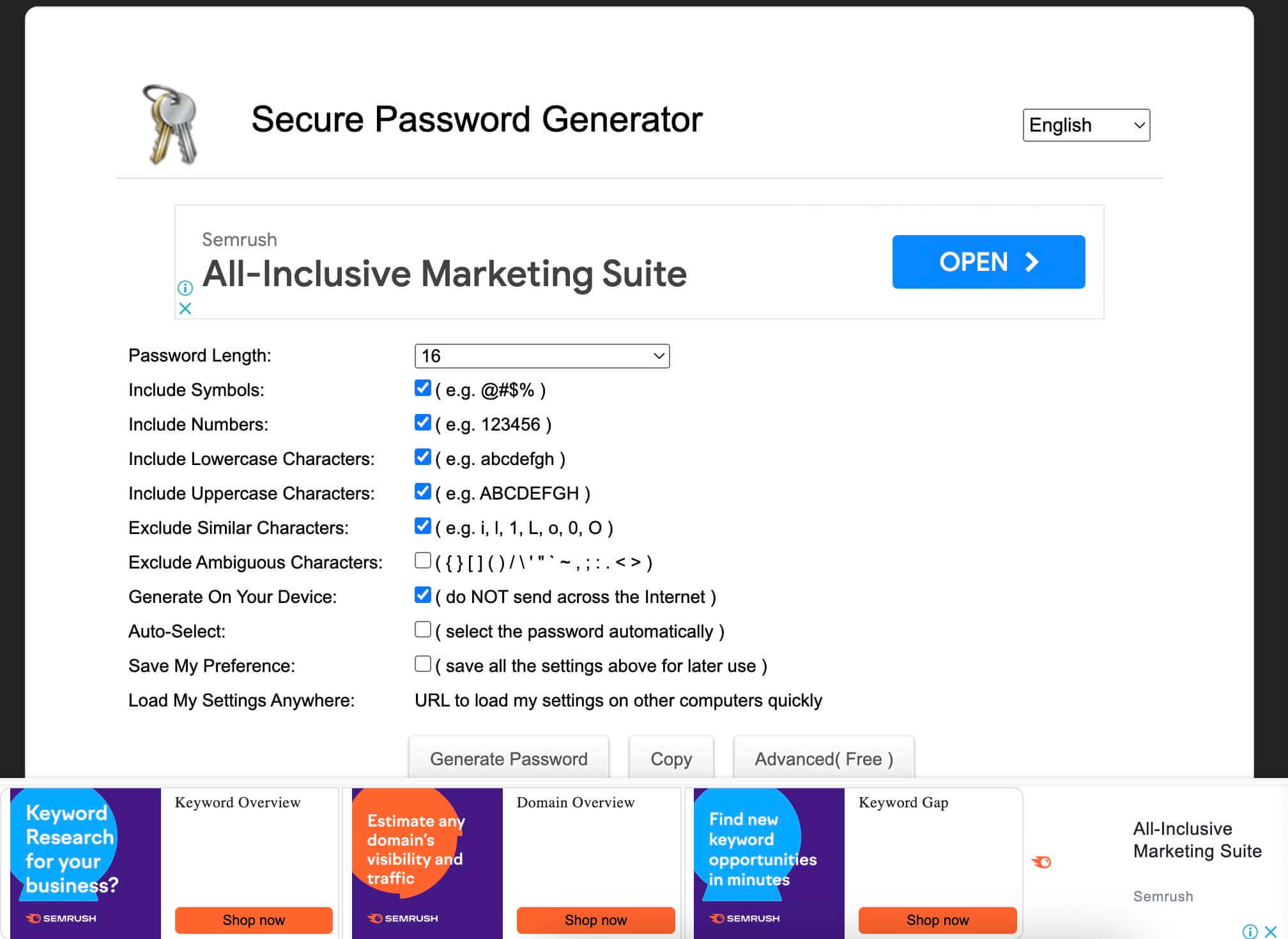 The Creator
Passwords Generator was established in 2012. The individual behind this site remains undisclosed. It's reasonable to assume that a single person operates this site due to its simplicity.
Business Model and Revenue
Passwords Generator generates revenue through Google Adsense, boasting 1.3 million monthly visits.

Based on the Google Adsense revenue calculator, it has the potential to generate $100k USD per year.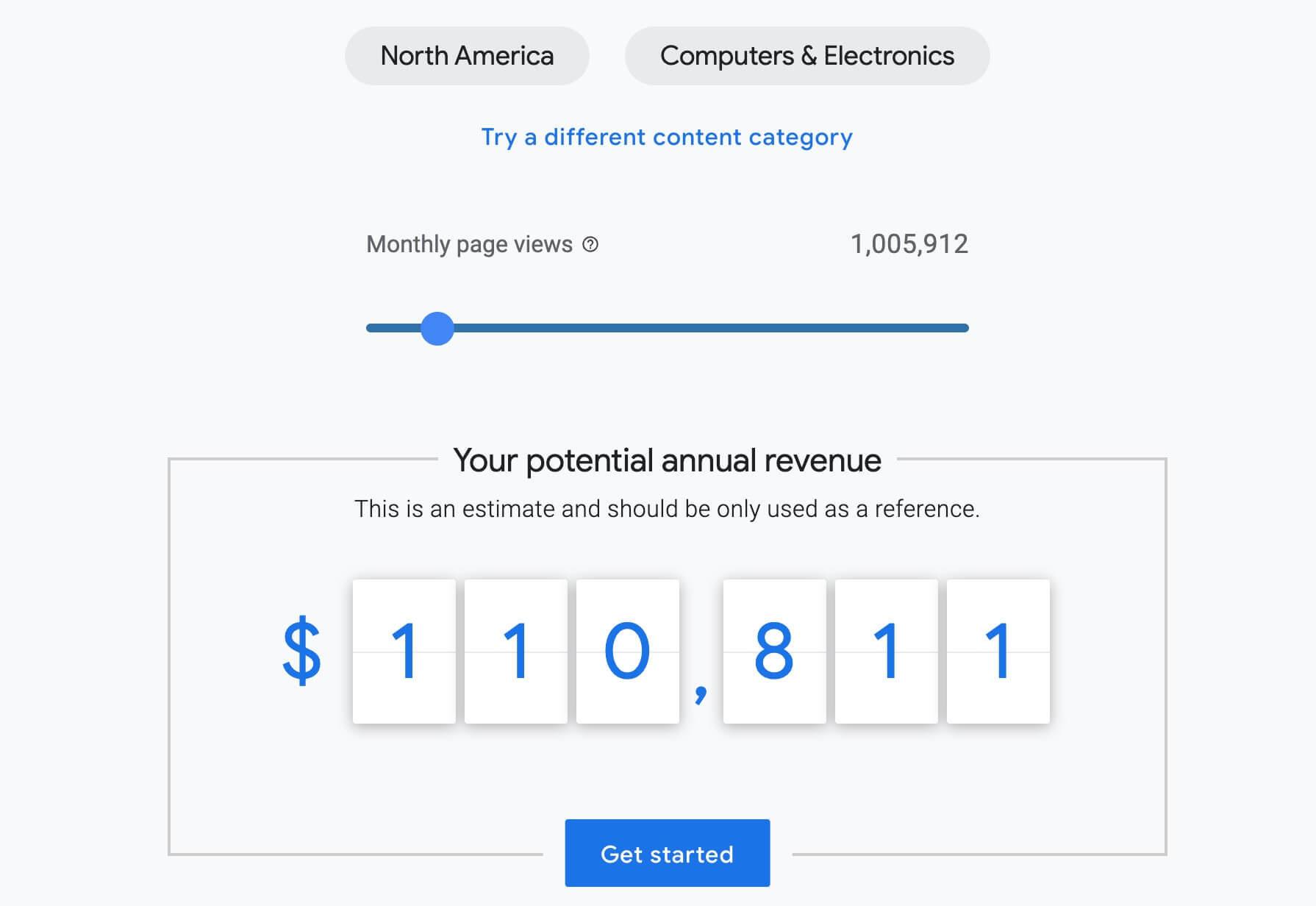 Traffic
As of June 2023, SEMRush data reveals that 35.06% of the traffic originates from North America. This is considered substantial traffic, given the North American region's track record of yielding high traffic value for Google AdSense. These countries have a significant number of internet users and a robust digital advertising market.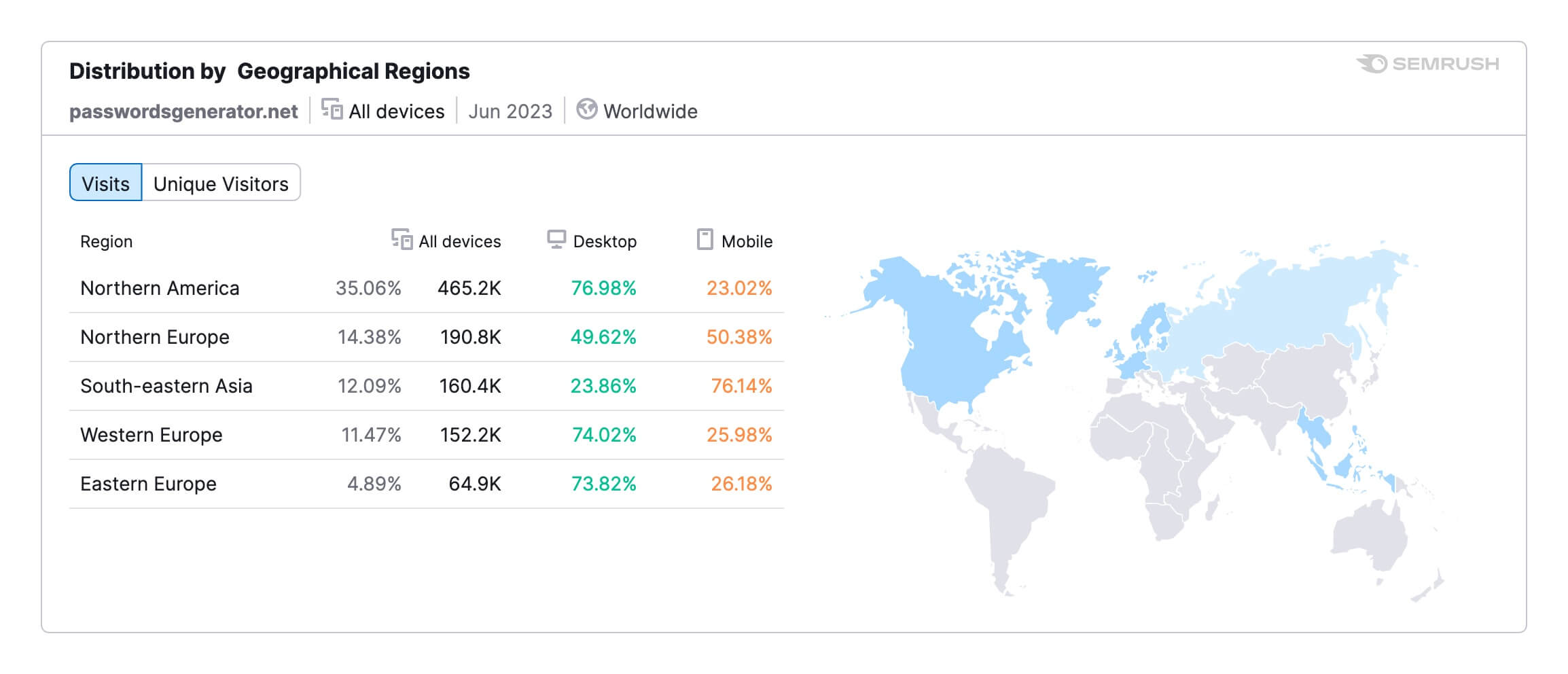 The top two traffic sources are search engines and direct visits:

Search Engine: 61.71%
This serves as the primary traffic source. If you've read our previous reports, you might have learned that this consistent strategy is integral, as early and straightforward tool websites heavily rely on SEO to achieve their present success.
Direct: 34.71%
This percentage is notably high, indicating successful branding and a loyal user base.
Tech Stack
The foundational tech stack for Password Generator is as follows:
Frontend: Vanilla JavaScript
Passwords Generator is a pure client-side application that primarily employs vanilla JavaScript to implement its dynamic functionalities.
Interested in Building a "Boring" Business?
From the feedback we've received from readers of this newsletter (possibly including you), a common question arises: how do we define a "boring" business?
We've listened and responded with an article outlining our interpretation of a boring business: https://boringcashcow.com/post/what-is-a-boring-business.
What are your thoughts? Feel free to hit the reply button and let us know.